Coffee Roasters
Portion packs for a unique coffee experience
Van Oordt wants to create a coffee experience as it was intended. Portion packs play a very important role when it comes to coffee. They are used for the perfect serve as well as a considerate service, but also as an ideal means of communication. It is precisely this kind of detail that puts a smile on people's faces. Discover our inspiring suggestions and, if required, we will advise you on a suitable selection for your company.
Your partner for coffee
As the inventor of the sugar sachet and with an extensive range of other small packaging, Van Oordt is the perfect partner for coffee roasters. Our range is particularly suitable, because our portions add something essential to every cup of coffee. We don't just supply sugar and coffee creamer in portions, we also have a wide range of individually wrapped biscuits and chocolates. You can have any of our packaging produced with your own label.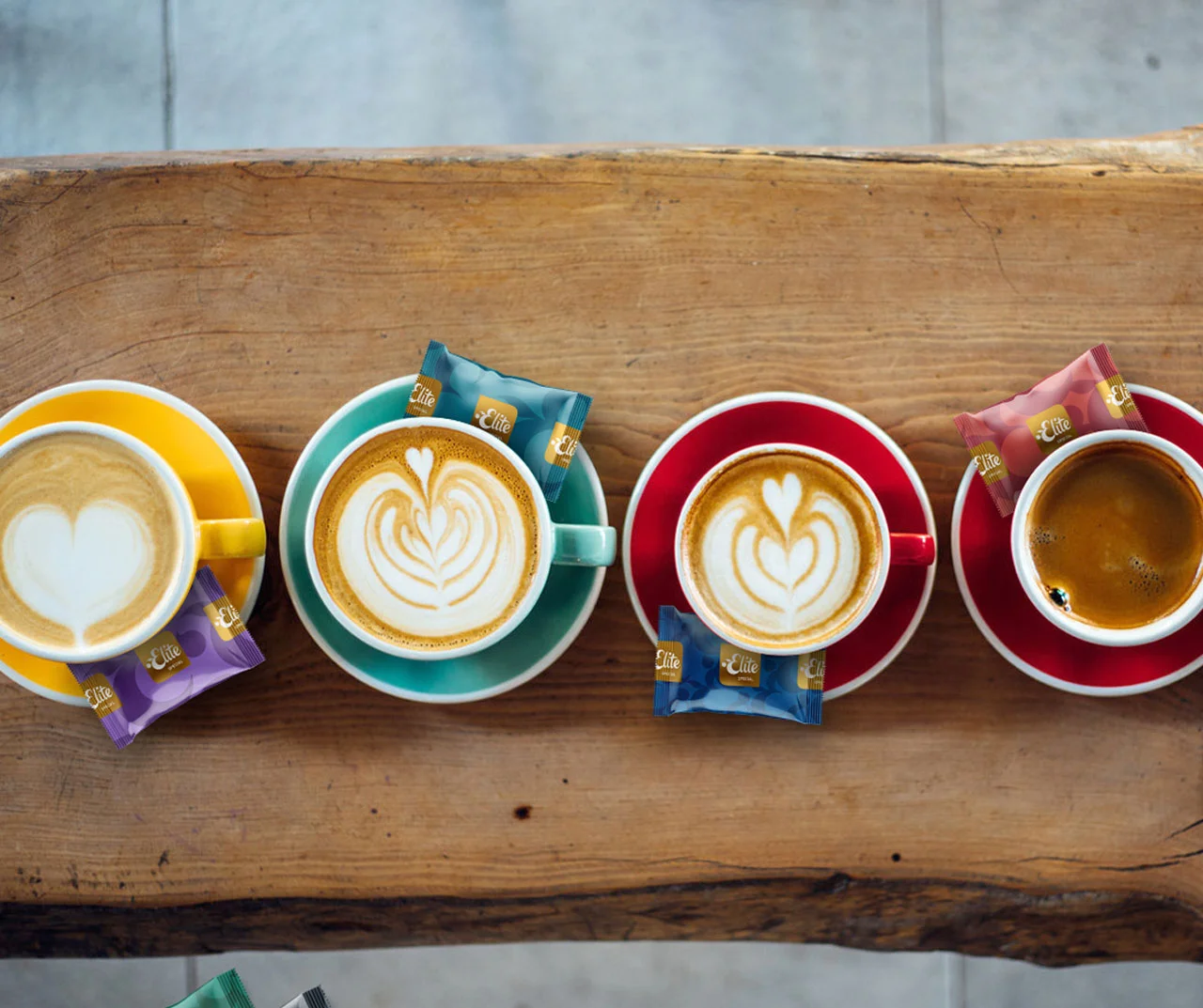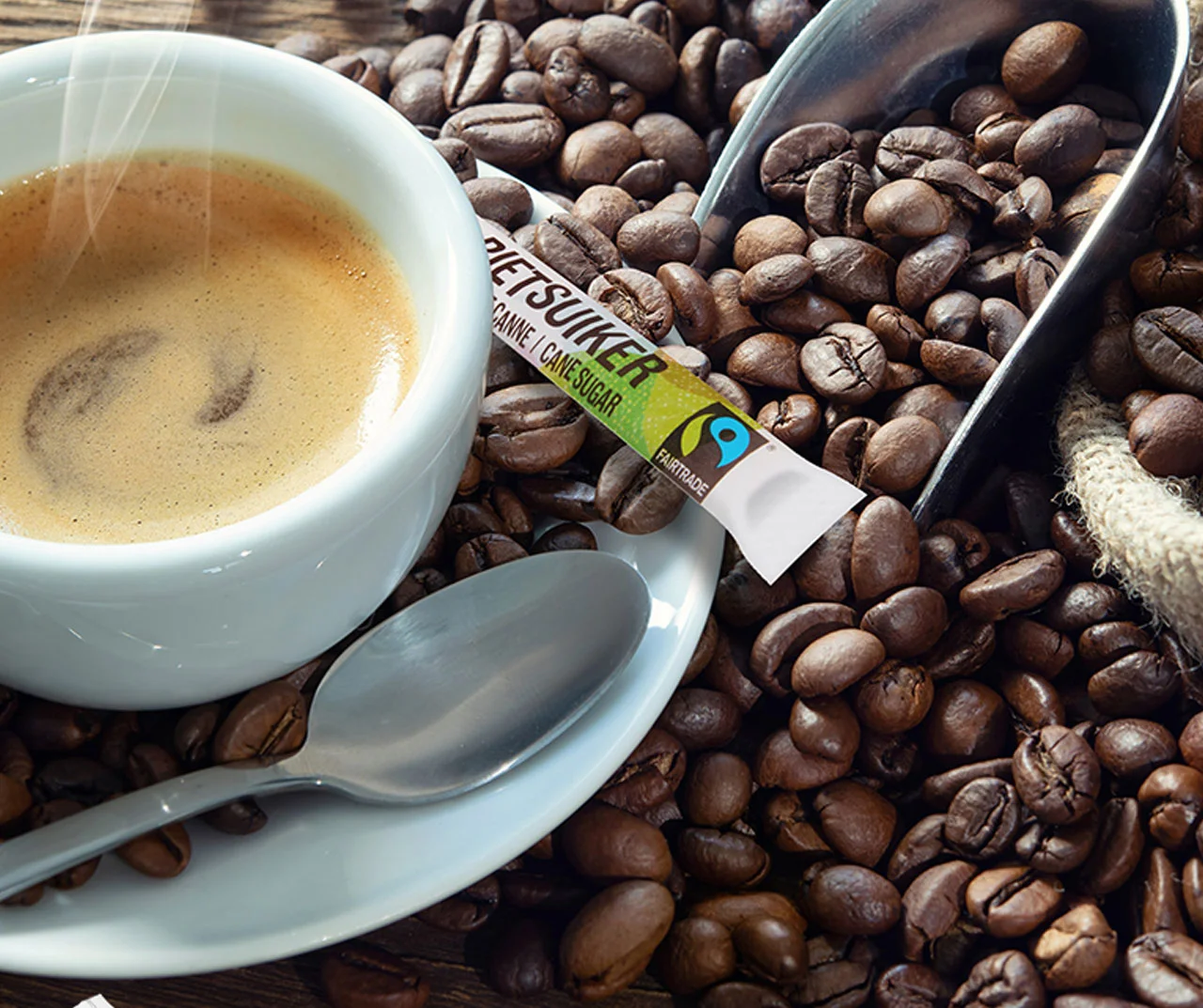 Sugar for coffee
Van Oordt is a specialist in portion pack sugar. From sugar sticks, sachets and cubes to original packaging, you can find it in our range. We have a suitable portion pack for all your needs. Each portion is hygienically packaged, perfectly dosed and immediately ready for use!
Milk and creamer in portion packs
We understand that serving a cup of coffee requires more than just sugar. That is why our range includes milk and creamer in portion packs. This allows your guests to enjoy every cup of your quality coffee exactly the way they like it. You can also choose from varying types of packaging.
Individually wrapped biscuits and chocolate
A cup of coffee is not complete without a biscuit or chocolate. At Van Oordt you will find individually wrapped biscuits and chocolates. Hygienic and ready to use! In addition to our wide range of biscuits and chocolates from our own Elite brand, you will also find a wide range of products from other quality brands.
Printing portion packs with your own logo
With our own printing facilities, pre-press department and technical capabilities, Van Oordt offers you the option of printing portion packs with your (company) name, design or logo. With our thorough knowledge and professional guidance we are able to meet the needs and requirements of our customers. Please feel free to contact us if you would you like to discuss your own design or idea with us. We are happy to provide you with appropriate advice.
Product information
Do you want specific information about a certain product? You can find most information here.
Contact