Cure & Care
Portion packaging for the (health)care industry
Our portion packaging is often used in (health)care. Important practical advantages of using portion packs are hygiene, cost control, user-friendliness and prevention of product waste. The experience of residents or patients is at least as important. After all, good food is an important factor in recovery and well-being. Discover how our portion packs contribute to this.
Your partner for Cure & Care
Van Oordt is familiar with the Cure & Care target group with its wide range of portion packs. Portion packs can be found everywhere. Our range is suitable for patients, staff and visitors. In times when hygiene is very important, portion packaging can be used anywhere. So replace your bulk packs with portions!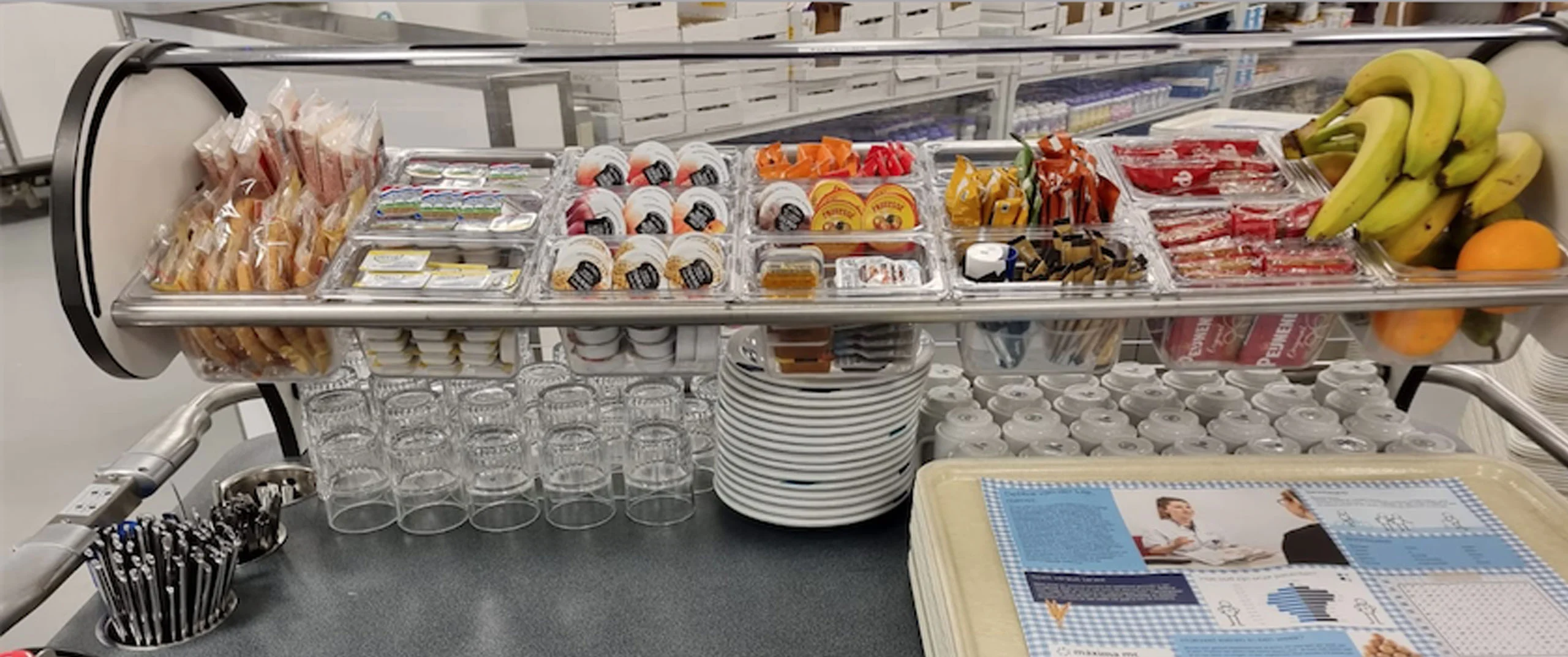 Why use portion packs in (health)care?
Portion packs are useful in residential care settings. You can prepare portion packs for breakfast per client and respond to personal needs or wishes. In addition, some products in our range are good for the physical well-being of patients. Think of our One2Fruit plum sauce cups, which provide patients with their daily amount of fibre.
Products with added value
Our drive spurs us to be on a constant lookout for the best packaging, products, concepts and applications. Preferably sustainable and innovative, in accordance with the highest achievable quality standards. The products from the Van Oordt range offer added value in terms of hygiene, reduced product waste, convenience, time-saving and the power of communication.
Would you like to know more about portion packs?
Product information
Do you want specific information about a certain product? You can find most information here.
Contact